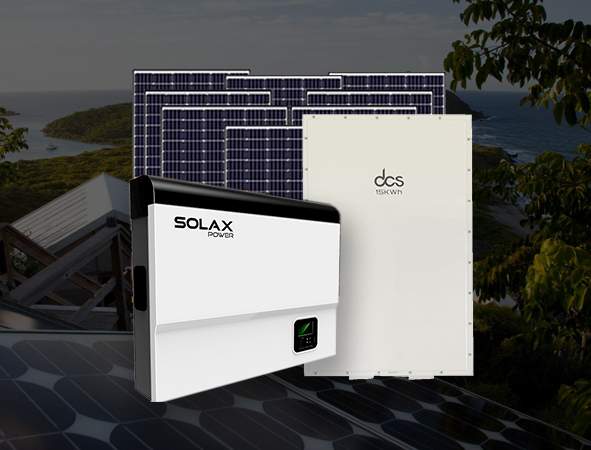 Usually, solar batteries offer long life. The life expectancy of solar batteries varies from 5-10 years, anywhere close to falling. It relies very much on how much the battery is charged and how well. Discharge and battery cycles have a major impact on battery life. The reliable and lasting option for energy storage is thus solar batteries. The solar batteries package is charged by using solar panels. The stored energy is in direct current DC form. But, when the appliances and appliances run on AC in the house, the solar converter transforms the DC into alternating current AC.
Deep Cycle Systems is a major manufacturer of high-quality deep cycles batteries. Our batteries are designed for sustainable and dependable energy storage. Deep Cycle Systems is devoted to ensuring long-term life and long-term performance for solar batteries. Our batteries function smoothly, ensuring a smooth power supply. Solar batteries are engineered to resist extreme weather conditions from Deep Cycle Systems. Our batteries are robust and perfectly withstand harsh circumstances.
What are the main variables that impact your solar battery?
These are your solar battery's essential factors.
Choosing the type of solar battery:
Batteries can be used for storing energy and providing power backup when needed. Solar batteries may be used as saltwater batteries as well. Solar systems can operate with lead-acid, deep cycle, and lithium-ion batteries. When looking for a solar battery, you need to know your requirements to get a suitable one for you. Every battery has its particular features and specifications.
Lead-acid batteries are affordable but have a limited lifetime. Whilst the long-term usage of deep cycle batteries is susceptible to overcharging. In terms of maintenance and use, lithium-ion batteries are virtually issue-free. But it costs more than deep cycles and batteries using lead-acid.
You can choose any of these batteries per your preferences. However, make sure that the one you choose is reliable and meets your needs.
Solar battery use: 
Solar battery use:  deep cycle batteries are widely utilised as solar batteries for power storage. Before recharging, the deep cycle batteries may drain up to 80 percent. Some sensitive batteries have to be drained totally to charge them.
Solar Battery Temperature: 
Your solar system depends heavily on where you reside. It is because batteries must be stored at ideal temperatures to maximise their service life.
For example, you may place your battery outdoors if you reside in a region with mild temperatures. Whereas, if the temperature around you is hot, the battery must be put in your garage or basement.
Matters of warranty:
Solar batteries have varying warranties from different manufacturers in accordance with their battery types. For lead-acid batteries, the warranty period is less. In contrast, several manufacturers provide warranty or lithium-ion batteries for up to 10 years. So, keep that in mind when you pick the type of solar battery.
Solar Battery Maintenance:
Good maintenance contributes to longer solar battery life. A solar battery package usually requires little servicing. If you don't maintain your batteries, it will cost you a lot in the long term. Due to poor maintenance, you might need to replace your batteries or even the whole solar system if something goes wrong.
Why Deep cycle Systems?
We serve our clients with reliable and steadfast energy solutions. Deep Cycle Systems aims to deliver one of the greatest energy solutions. Our comprehensive array of energy solutions is available at affordable prices.
Contact Us Today:
Deep Cycle Systems is just a call away for your guidance in energy solutions. You can call us at Tel: 1300 795 327. In addition, email us your queries at info@deepcyclesystems.com.au