Deep cycle systems offers premium quality hybrid solar power generator with guaranteed reliability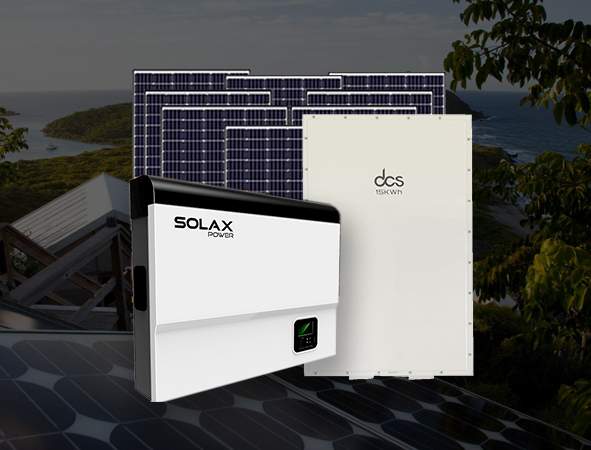 As technology evolves, more and more people are moving towards having a backup for grid power supply through hybrid solar systems. Having a solar setup installed in your house gives you the ability to be self-dependent and saves you money. Not just that, but it also helps in benefiting the environment. It provides help in reducing the reliance on fossil fuels. Thus, it is advised to go for this setup. However, when you are on the lookout for an off-grid system, you need to ensure it is reliable. Deep Cycle Systems offers premium quality hybrid solar power generator and that too without putting a burden on your pocket.
Benefits of Solar Power:
Solar Power is a source of clean and sustainable electricity, which is helpful in eliminating the coal or diesel-based electricity that is contaminating our atmosphere and causing several health issues. Apart from benefits to the environment, using photovoltaic solar power includes monetary benefits to individuals, companies, businesses, and governments as sunlight is free and available. The solar systems are ideally beneficial to both city residents with the grid and remote area residents where electricity distribution companies didn't have transmission lines.
On-Grid Solar Power Generators:
The on-grid solar power generators are designed with the main focus to reduce the dependency of city residents on local grid electricity and to reduce the regular electricity expense. The grid-tied solar systems can be designed to power an entire home or a few electric appliances. Further, the on-grid solar power system can export the extra produced electricity to the grid via net metering. You can pull back the exported electricity during non-solar production hours. This will minimize the monthly electricity cost. Typically, the on-grid solar system didn't require battery packs.
Off-Grid Solar Power Generators:
The off-grid solar systems have become lifelines for those who haven't access to grid electricity even in current modern time due to any reason. Australia is a big country with over 7.6 million square kilometres of area and a 25 million population. Though most of the population resides in city centres, however about a quarter of the entire population lives in the rural, desert, and distanced areas. Off-grid solar power systems are best to entertain these people as this will provide them free solar electricity and end the struggle to find fuel to run the generator to meet their power needs.
Best Energy Products in Australia:
We have been in this business for years and have served countless customers. We know that every customer wants the best. Thus, the system we provide is perfect for you regarding all your needs. Whether you need it for specific use for some appliances or you want it to supply power to your whole house, it can cater to all your needs. During day time, our hybrid solar power inverter will be providing power to your entire house, and at the same time, it will also be charging the battery to be used during night.
These systems can be installed on properties with single, two, or three-phase switchboards.
Get in Touch:
If you are looking for a reliable energy solution for your home? If you want to cut the electricity cost by major? If you want to be independent of a power failure by the local grid? If you are planning to play your role in reducing carbon footprints by using solar energy? If you are looking to power your business with free and clean solar energy? Give us a call at 1300 795 327 to our customer services team. We specialize in designing and installation of solar energy products.